T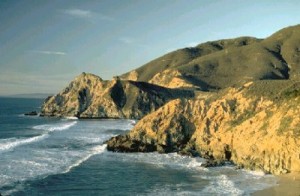 he picture at left IS NOT of the Lebo City Lake. We just wanted you to wonder for a minute if your boat was big enough! But seriously folks, read on!
The Lebo City lake was rebuilt in 1997. Originally constructed as the city's water supply, the lake is being developed as a recreational facility and a 55 acre sport fishery. The basin renovation included deepening around the shoreline and installation of 13 fishing piers. Generous built up rock and brush fish habitat was also installed in the basin. The renovation also included a boat ramp, a restroom facility, informational signs and gates.
The intensive fishery management program at the Lebo Lake focuses on sustainable quality and quantity. Harvest regulations allow fish to grow to a harvestable size while providing excellent catch and release fishing. Length limits protect the young fish while creel limits spread the harvest over a longer period of time. The lake has been stocked with Channel Catfish, Black Crappie, Largemouth Bass, Smallmouth Bass, Walleye, Wiper as well as Bluegill, Readear and Green Sunfish. The lake promises to be a great fishing opportunity.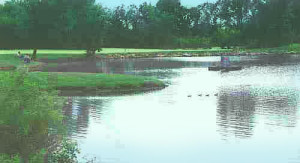 Overnight camping will not be allowed for the general public however, it is intended to allow organized youth groups to camp. For those wanting to camp, there are ample opportunities 3 miles north at the Melvern Lake Sundance area. Camping with hookups are available at other Melvern sites.  Stay in touch with the Lebo Website for more developments on this new and exciting recreational opportunity.
With proper management and the cooperation of anglers, the Lebo City Lake promises to be a first rate fishery.
For additional information contact Lebo City Hall at:
(620) 256-6622 or [email protected]
The lake is open from 5:00 a.m. to 12:00 a.m. every day. Please be aware that the lake is regularly patrolled and fines will be levied for those who do not respect the rights of others to enjoy this fishery.